Recognition is a benchmark on the road to success, and getting noticed for performance and success is a great way to stand out no matter what industry you work in. Several business awards in Québec can help get you or your company the praise it deserves.
When you're looking for the best business award for you, it can help to have a guide to your options. Here is a list of some of the top Québec business awards you can apply for to gain recognition, prestige, and notoriety.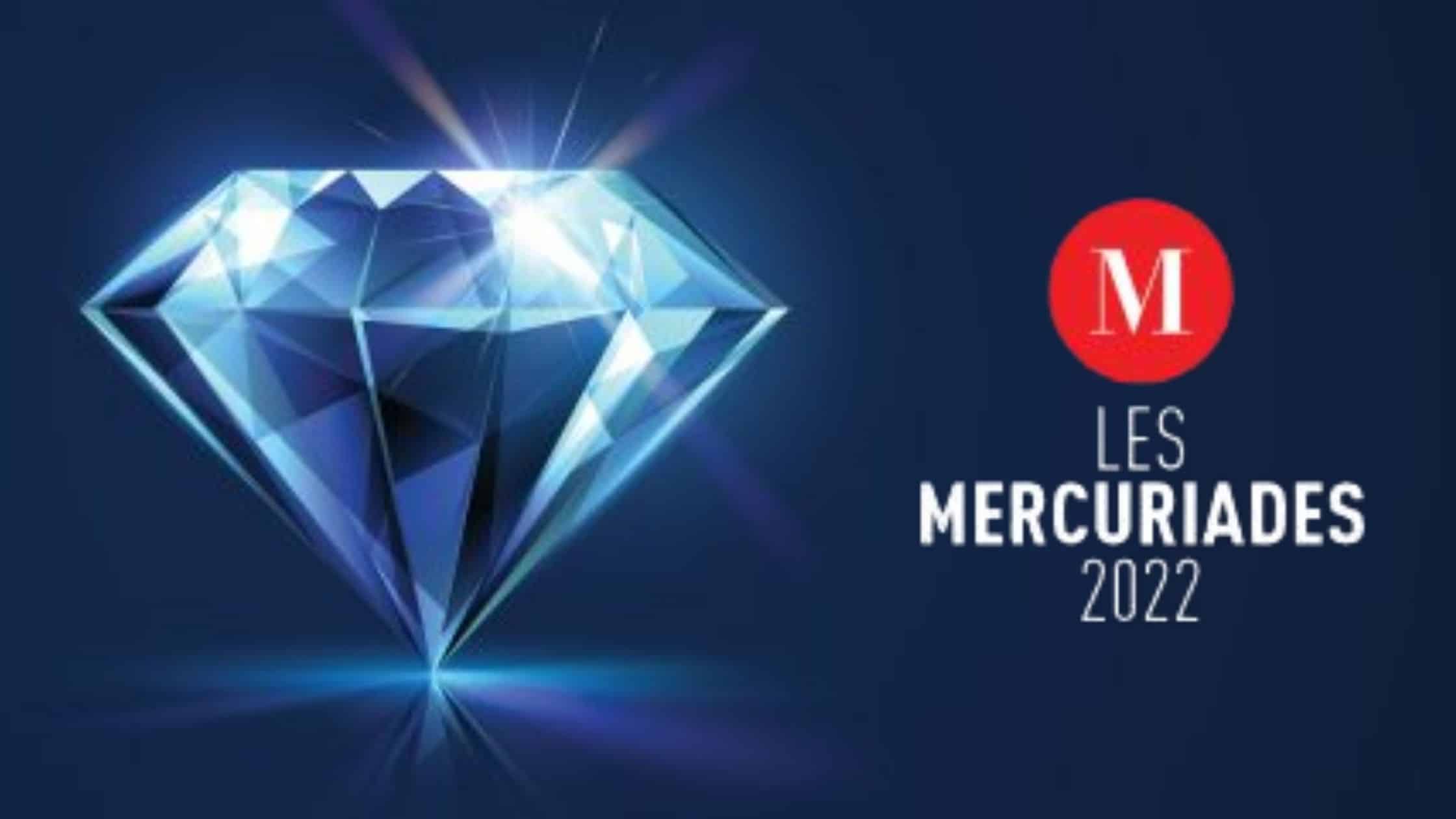 What kind of award is it?
The Mercuriades honors the "innovation, ambition, entrepreneurship, and performance" of Québec-based businesses.
Who is it for?
The Mercuriades Competition offers several categories that recognize excellence in community involvement, exceptional women in business, safety excellence, startup success, and more.
Why should I submit an application?
Since this competition holds many categories for businesses of all sizes, it provides an incredible opportunity for companies to get recognition and enhanced publicity to put their business in front of thousands of new customers.
When should I apply?
The Mercuriades closes its nominations in December. Finalists are generally announced the following March, and a grand Gala is hosted in May to recognize the winners.
What else can you tell me about it?
Named for Mercury, the Roman god of Commerce, and the word Olympiades, the competition was started by Mr. Marcel Baril during his time as the Québec Chamber of Commerce President in 1979. Since then, it's seen over 11 thousand participants.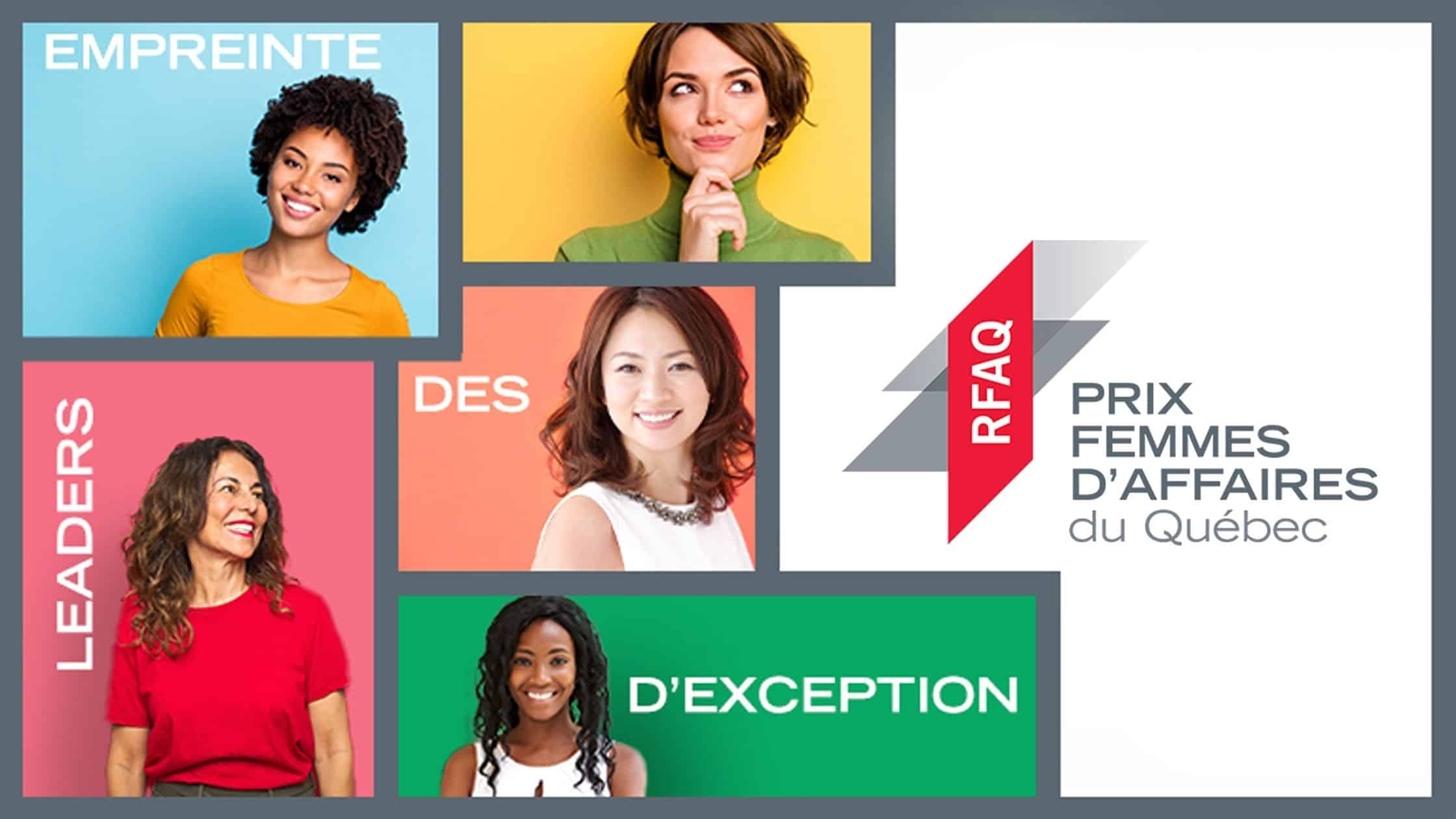 What kind of award is it?
The Femmes d'Affaires du Québec Award is a Québec-based competition for business women. It's the oldest award that honours Québec women in business.
Who is it for?
The competition looks to recognize and celebrate the "excellence, dynamism, and audacity of entrepreneurs and businesswomen from all regions of Québec." The award recognizes businesswomen for their know-how and interpersonal skills, business achievements, and outreach across the local Québec economy as well as nationally and internationally.
Why should I submit an application?
This is the oldest Québec business award to focus exclusively on businesswomen from all sectors. As a finalist, you'll gain visibility throughout Québec, promotion for your company, peer recognition, gifts and benefits from the contest partners, and press coverage.
When should I apply?
The call for applications is from the end of March to mid-June. Finalists are announced in September, and the awards gala is held in November.
What else can you tell me about it?
There are several categories each year. For example, the 22nd edition of the Prix includes:
Eight categories in "Impactful Entrepreneur."
Three categories of "Influential Leader."
One category is "Exceptional woman committed to her community."
Two prizes are awarded to organizations committed to a more inclusive economy.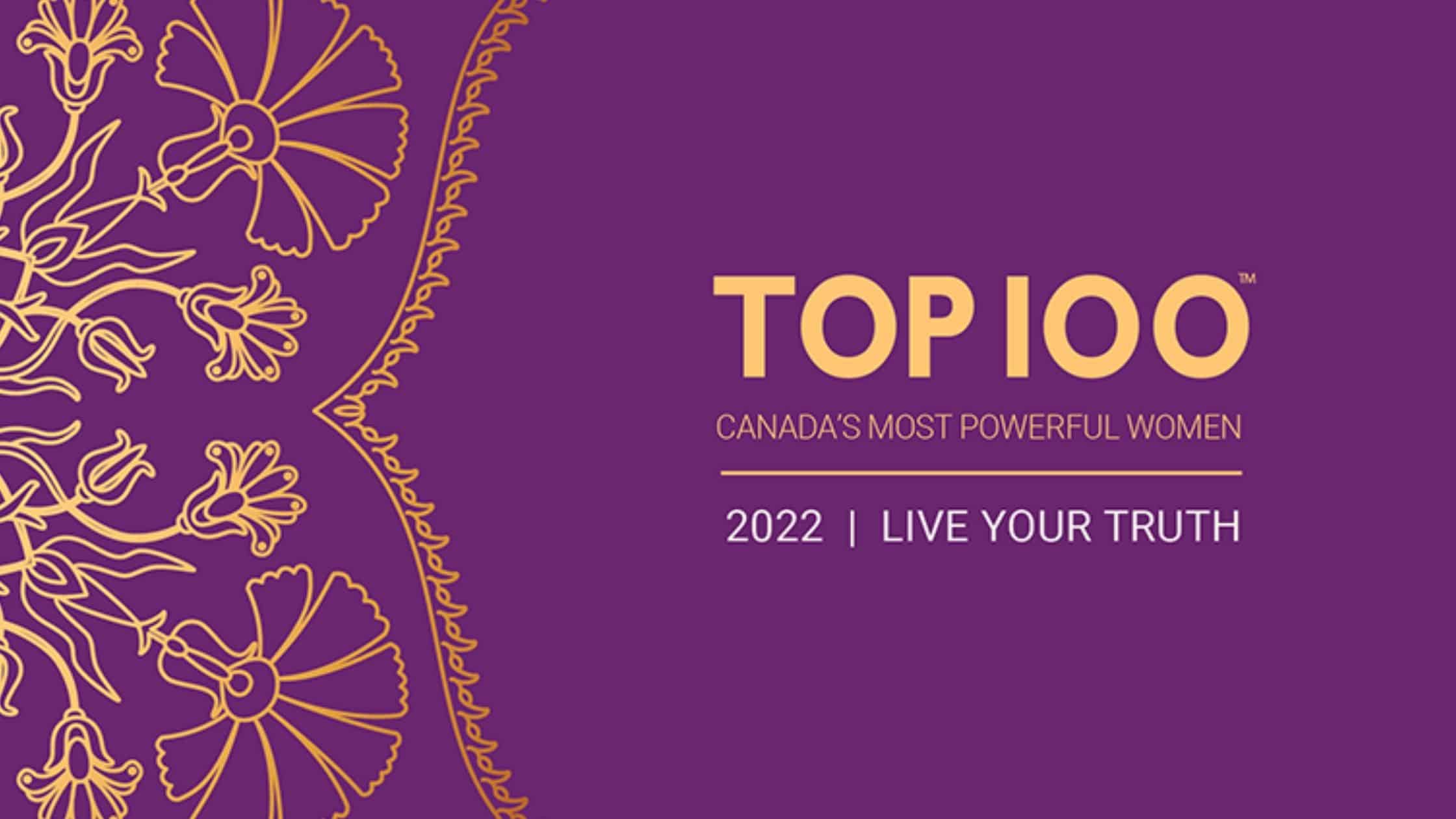 What kind of award is it?
The WXN Top 100 award celebrates women from many different disciplines and industries and is open to the entire country.
Who is it for?
This award celebrates groundbreaking women from across the nation. It's open to entrepreneures and professional women at all levels, sectors, and ages. It focuses on the incredible actions and accomplishments of women from across Canada who affect their country, community, and fellow women's lives for the better.
Why should I submit an application?
The Top 100 is the top and only national award that actively propels the winners' careers, recognition, and lives. Members gain access to a network of resources, promotion, and support. Winners get a free membership to WXN and access to all their internal resources.
When should I apply?
In 2022, nominations opened at the end of January and closed at the end of May. Winners are selected in July and revealed in October. The WXN network hosts an awards gala in November.
What else can you tell me about it?
The WXN network is extensive. When you receive free membership through winning, you can use that network to grow your business, career, and professional knowledge to take your skills and success to the next level.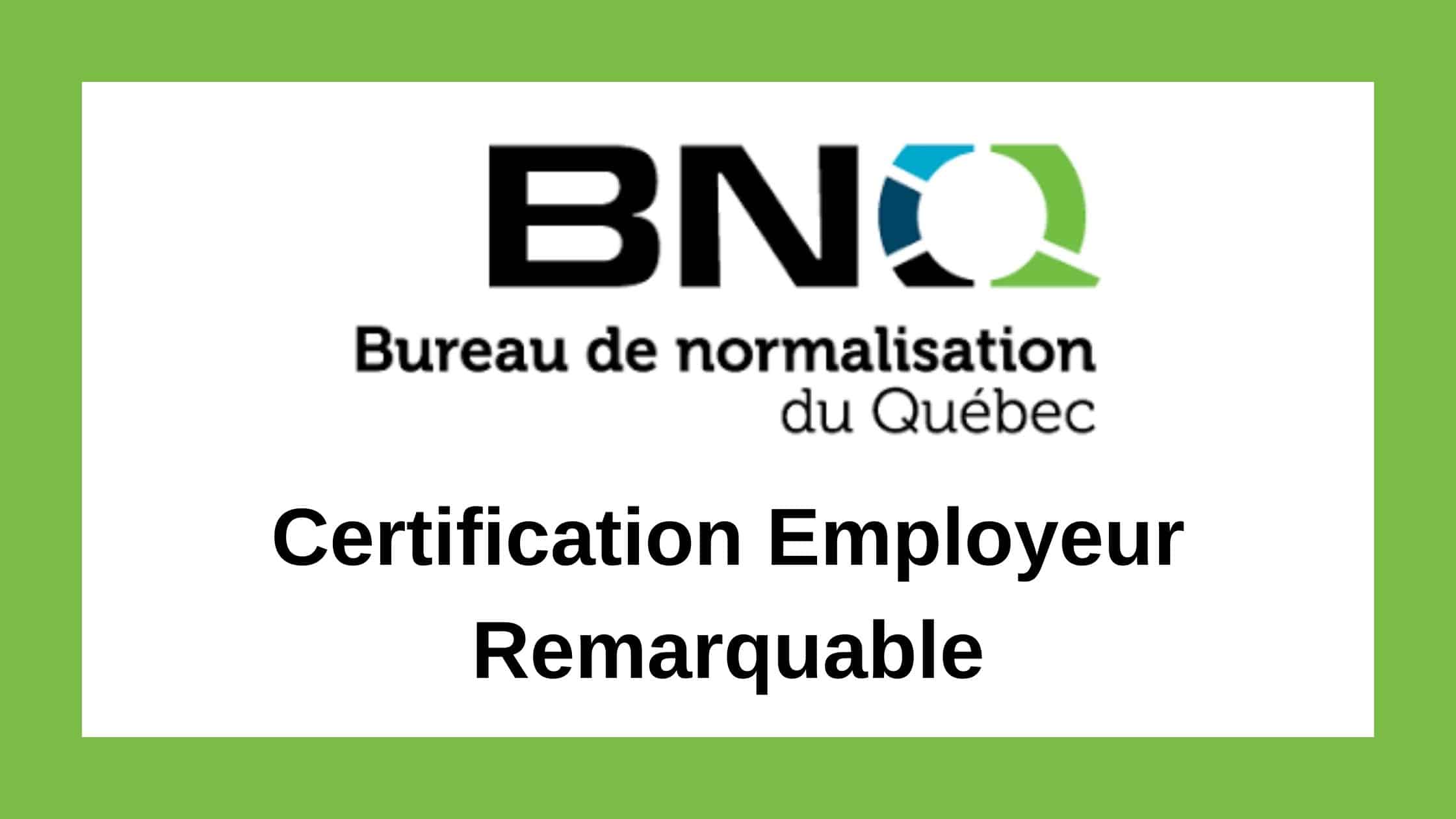 What kind of award is it?
The Bureau de Normalisation du Québec – Remarkable Employer is less of an award and more of a certification, but it brings many benefits along with achieving this certification.
Who is it for?
The Certificate is open to any business or organization which has employees and is based in Québec.
Why should I submit an application?
Any business that has employees can apply for the certificate program regardless of industry. It has two options to recognize an employer- Remarkable Employer or Remarkable Employer- Ethnocultural Diversity, which is geared towards those who show excellent management practices involving diversity.
When should I apply?
The certification program is open throughout the year.
What else can you tell me about it?
When you receive the certificate, it exemplifies you as a remarkable employer who goes above and beyond for their employees. It showcases your ability to create a professional, high-quality workplace where everyone is welcome, which can attract talent and increase your professional reputation.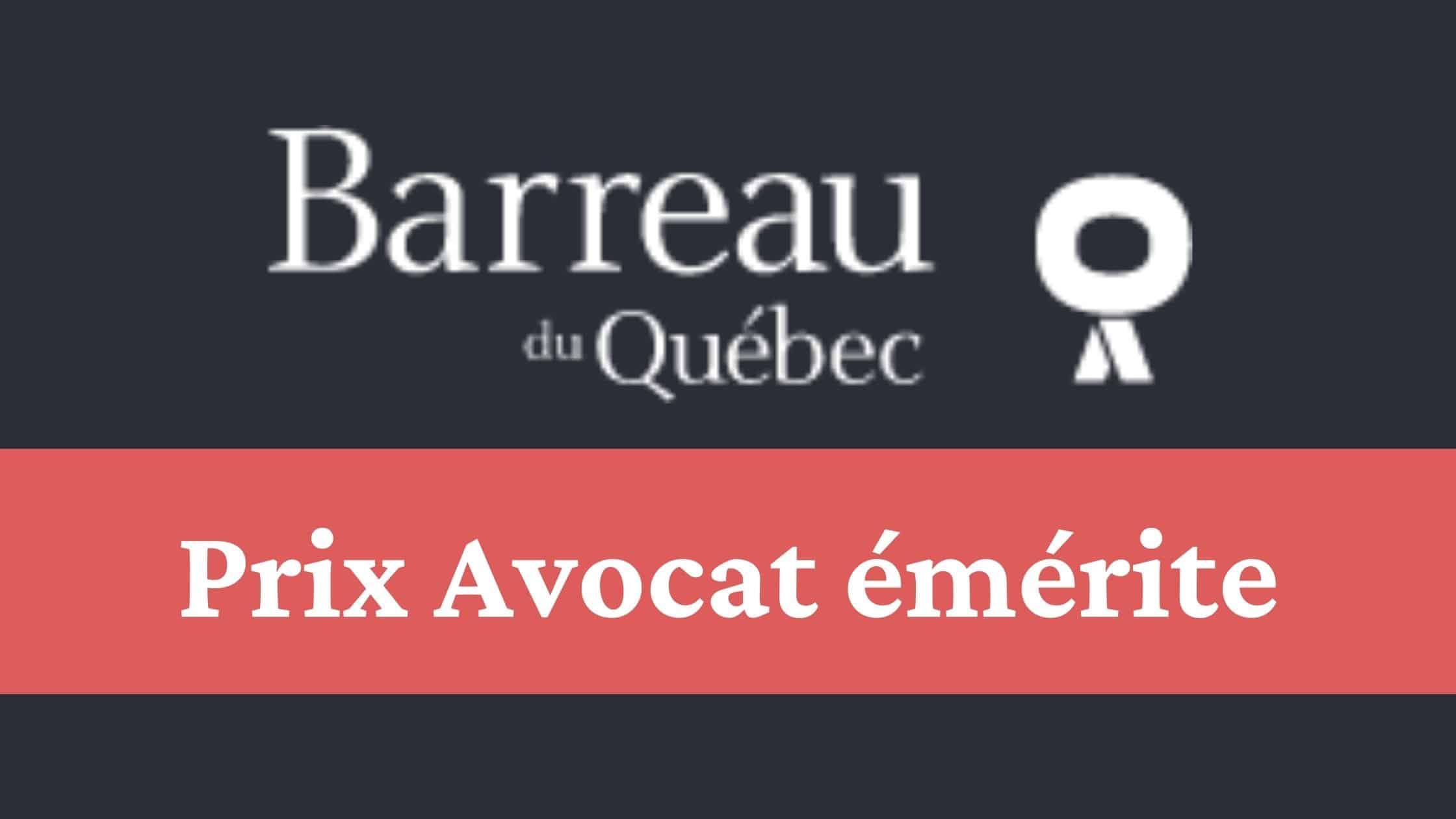 What kind of award is it?
This award is for lawyers to achieve the Barrister Emeritus distinction, and it is awarded by the Barreau du Québec.
Who is it for?
Any Québec lawyers in good standing who meet the criteria.
Why should I submit an application?
In March 2007, the Barreau du Québec instituted an honorary distinction to promote the legal profession's image by highlighting its most deserving members. This distinction, Barrister Emeritus, allows any member holding this honor to add the abbreviation "Ad. E." after his name. The award is presented to distinguished lawyers for professional excellence, a remarkable contribution to the profession, and exceptional involvement in their community.
When should I apply?
The application period is generally open from March to May. Applications for the Distinction d'avocat émérite (Ad.E.) are submitted to the Selection Committee by a nominator. This nominator must have the support of five other members of the Barreau du Québec in good standing to support your application.
What else can you tell me about it?
When a lawyer receives this distinction, it sets them apart from others in their profession. Thanks to these high standards, this distinction provides a certain level of notoriety and can help you gain access to federal judicial positions, for example.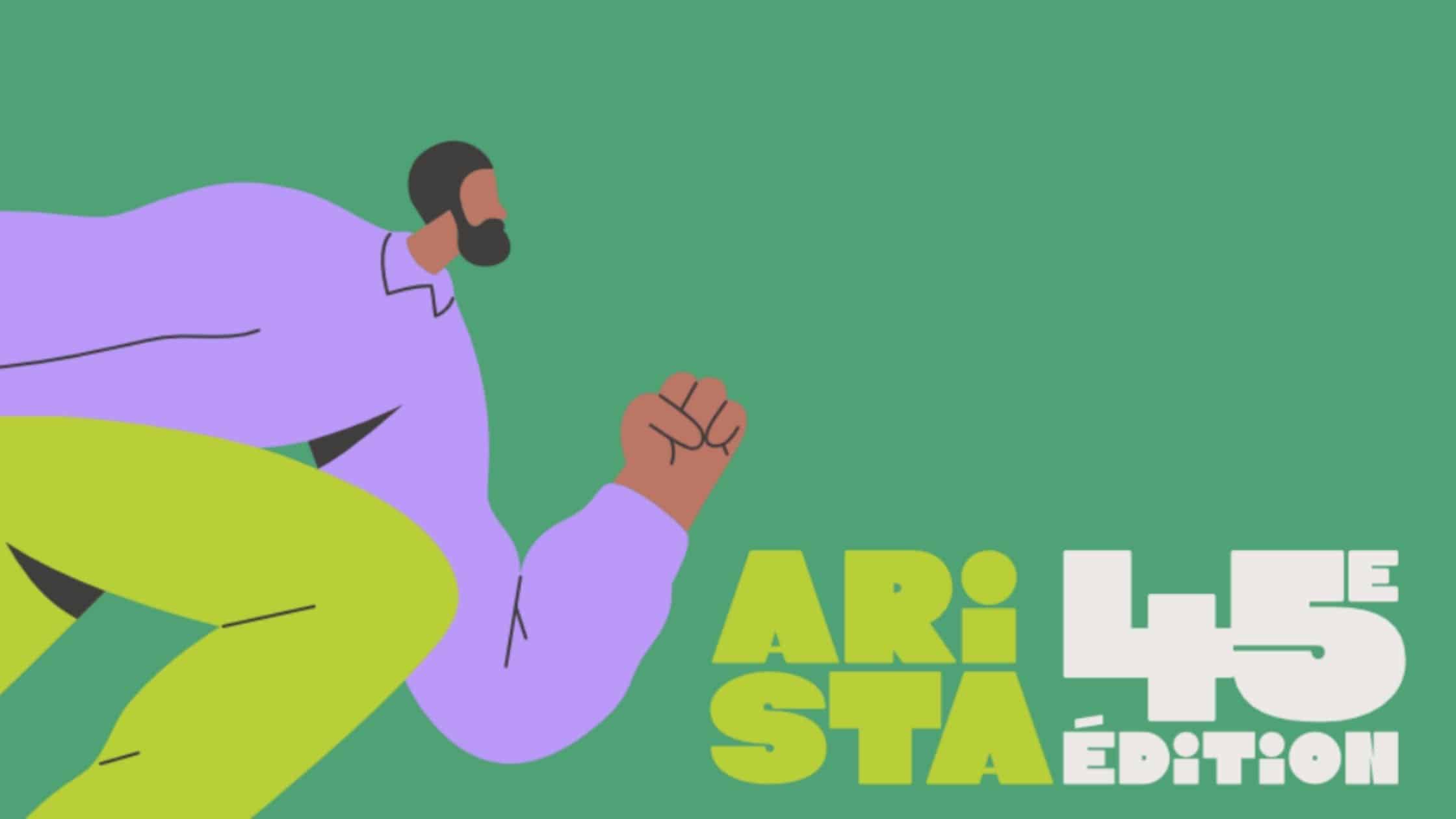 What kind of award is it?
ARISTA is an award aimed at young entrepreneurs and professionals in Québec. ARISTA is organized by The Junior Chamber of commerce of Montreal (JCCM).
Who is it for?
The contest is open to young businesswomen and men in all economic spheres between the ages of 18 to 40 in Québec.
Why should I submit an application?
Thanks to its high profile, the respected Arista contest is a fantastic opportunity for young professionals to improve their visibility and get their companies recognized. The contest receives about 400 applications from across Québec for each edition.
When should I apply?
Applications are accepted from February to April. Finalists are chosen in May, and finalist interviews are held from the end of May to June. Winners are announced in autumn, at the gala.
What else can you tell me about it?
ARISTA rewards and showcases young business and professional leaders from Québec who stand out and demonstrate leadership and innovation in a certain category. Those accomplishments can be in either professional success or community contribution.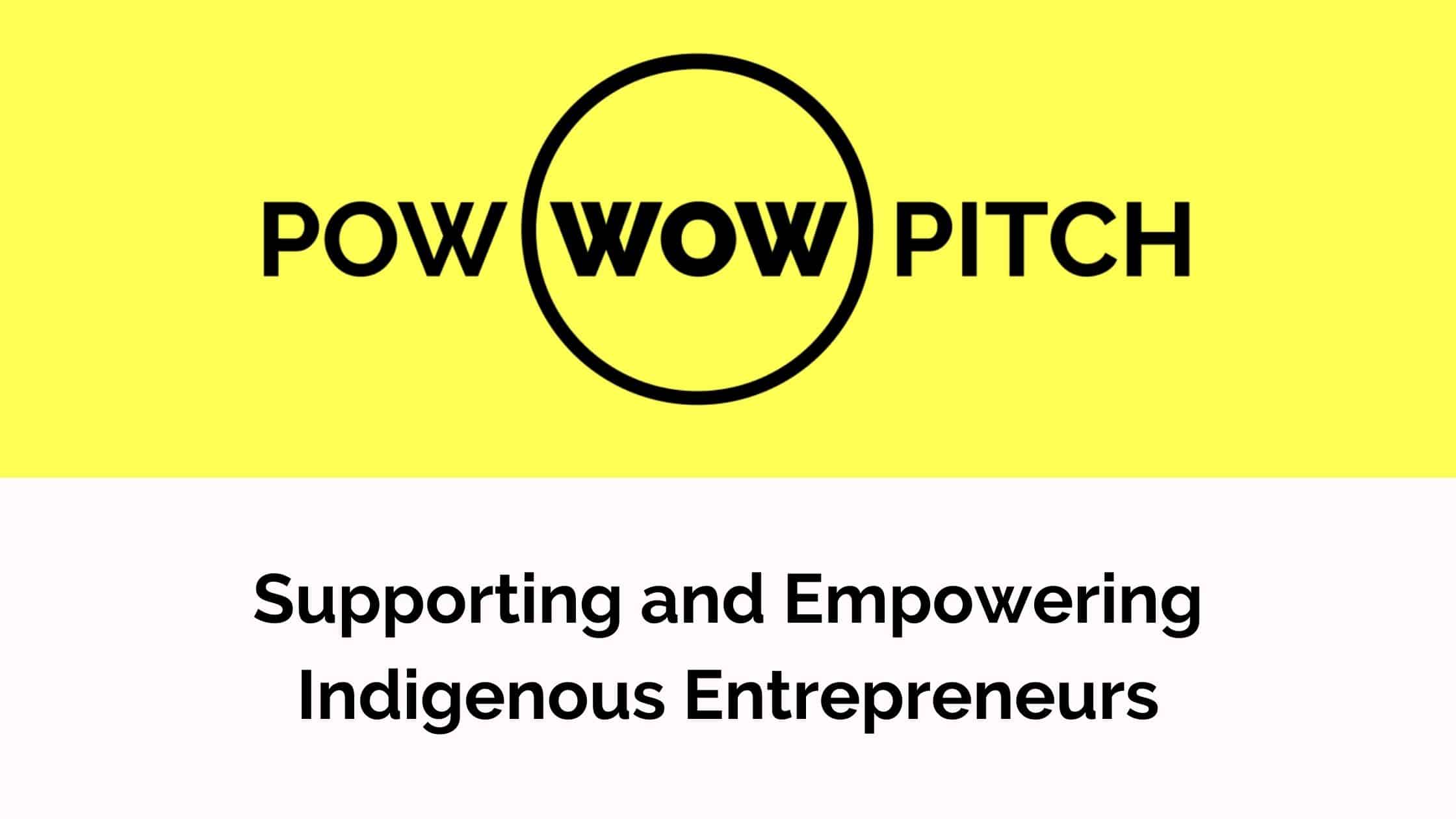 What kind of award is it?
Pow Wow Pitch is a pitch competition for Indigenous entrepreneurs to shine the spotlight on pow wow vendors, artists, business builders, and innovators from all backgrounds and industries, whether just starting or looking to grow to the next level. Those who pitch have a chance to win cash prizes ranging from $100 to $25,000, with a total of $200,000 in cash prizes to give away.
Who is it for?
Indigenous entrepreneurs of Inuit, Métis, or First Nations heritage can apply or nominate others for their entrepreneurial growth, impact, and perseverance. Recipients are indigenous icons and represent their generation. An entrepreneur of any business in any industry can apply for the award. They need to have at least three years of operation under their belt.
Why should I submit an application?
The Awards are a great way to stand out in the grassroots community created by Pow Wow Pitch. Winners are featured on their site. Pow Wow Pitch works to enhance, grow, and develop winners through its community programs and resources.
When should I apply?
Applications close at the end of June. Winners are announced during a digital broadcast in November.
What else can you tell me about it?
When you pitch, you can become eligible for the Pow Wow Pitch Box Program, where they buy and distribute up to 2,500 units of your products or services, and you can also get access to industry-leading mentors and experts, attend business accelerator boot camps, and access free resources, templates and advisors.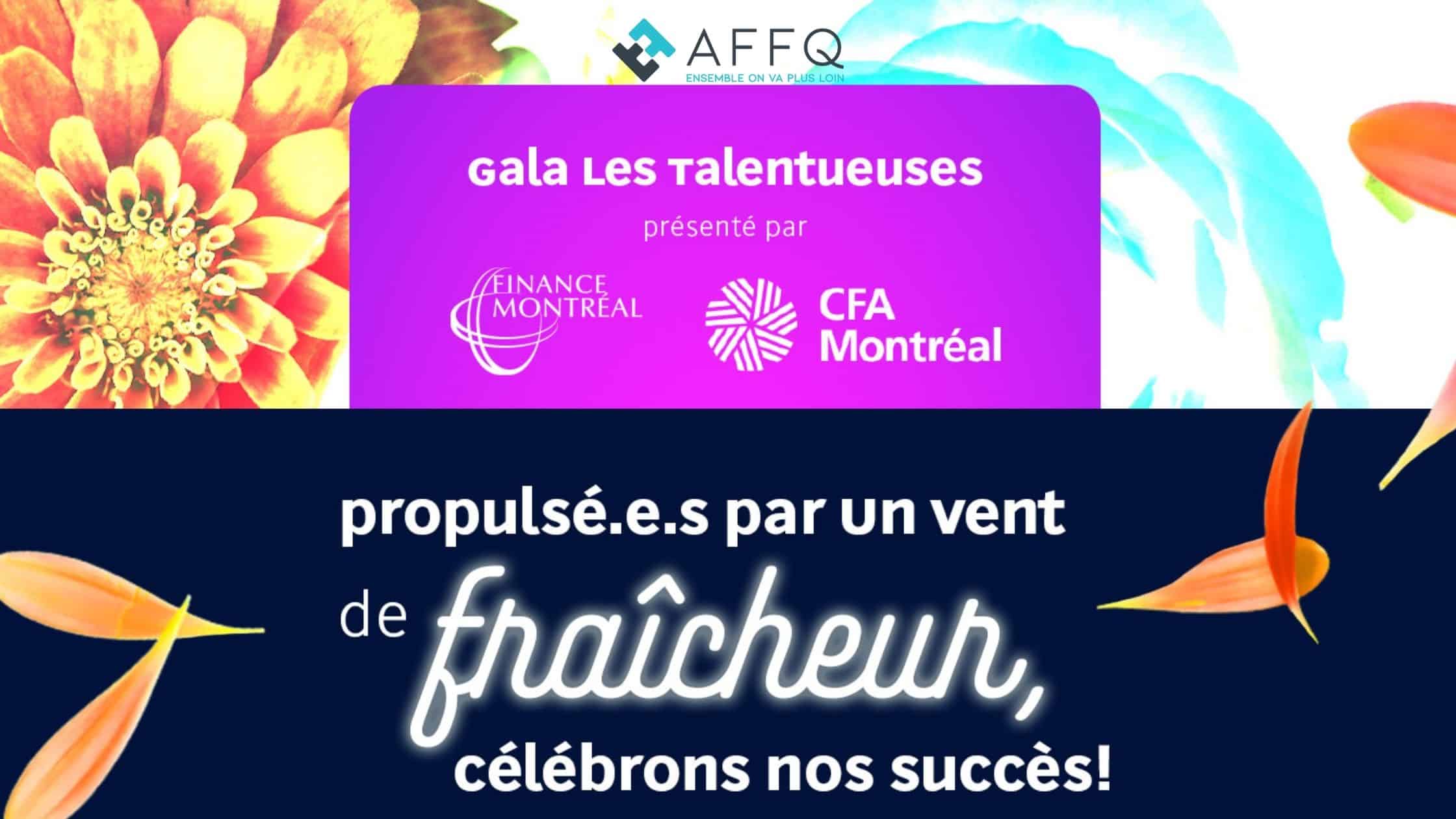 What kind of award is it?
Les Talentueuses Award celebrates women in finance across Québec.
Who is it for?
The Relève, Rising Star, Leadership, and Inspiration-Andrée-Corriveau awards honor female talent throughout their professional careers. The Initiative Award recognizes an organization's practices in advancing women in finance. Lastly, the Alter Ego award salutes the commitment of men and their contribution to advancing women in finance.
Why should I submit an application?
Over the years, the annual AFFQ Gala has become a flagship event in the field of finance in Québec. Participants can take advantage of unique networking opportunities, meet industry leaders, find inspiration and motivation, and share their experience and expertise. Businesses also benefit from increased visibility, promotion, connecting with female finance talents, and sharing their values ​​and messages.
When should I apply?
You can nominate others or yourself for the awards. Submissions close in December and are announced the following year.
What else can you tell me about it?
Over 600 financial professionals participate in this event, and you can also attend the awards ceremony virtually!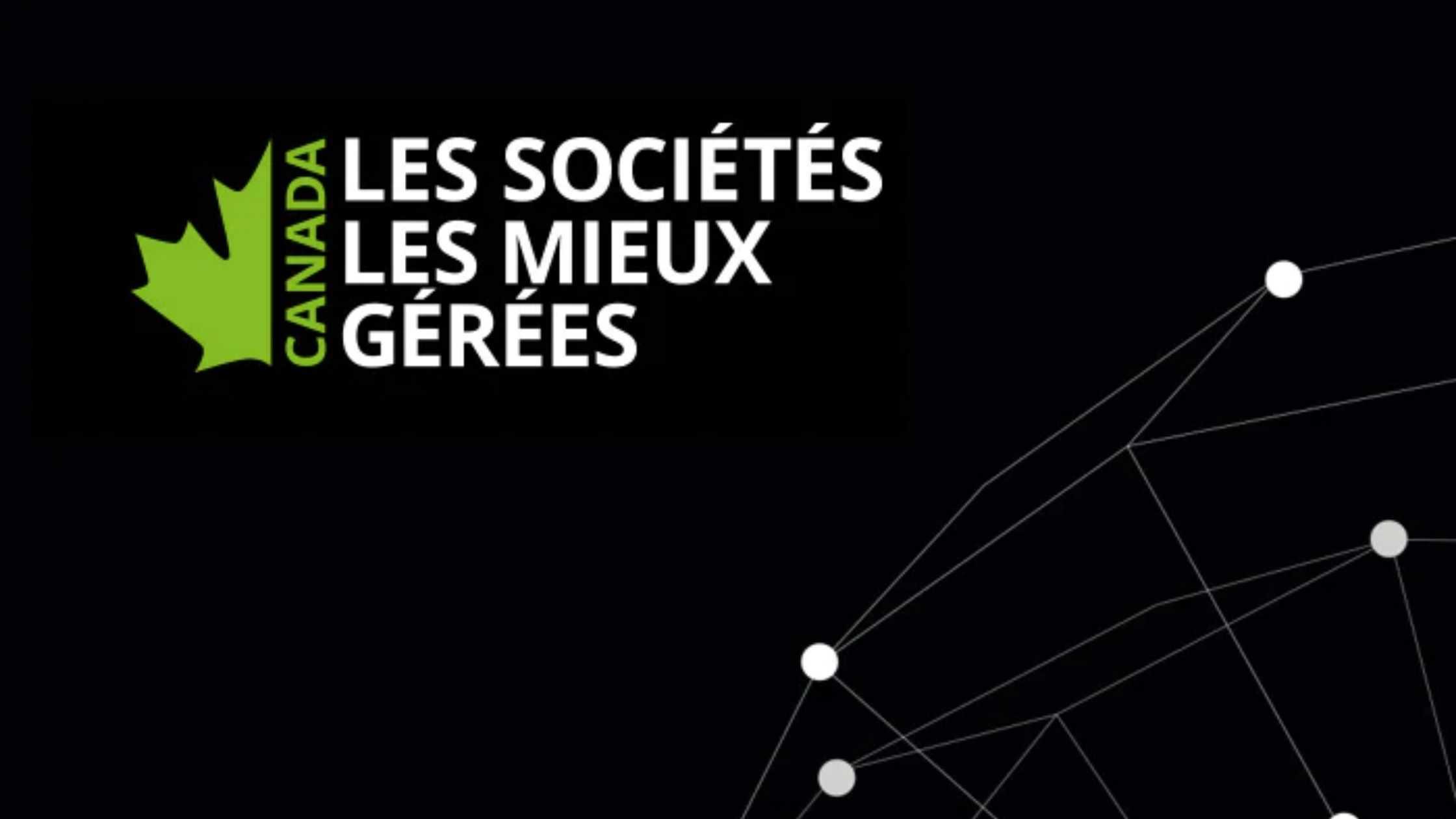 What kind of award is it?
This CBMC award program is Canada's leading business awards program, and it celebrates private Canadian-owned companies.
Who is it for?
The award recognizes excellence in Canadian-headquartered companies with $50 million or more in revenues. It focuses on overall business performance and sustained growth as well as the combined efforts of the whole organization.
Why should I submit an application?
Applicants receive coaching from Deloitte and CIBC professionals, a detailed self-analysis of their business, and insights into their current best practices and areas for improvement.
When should I apply?
The application deadlines are in October and November. Applicants are notified in February, and the winners are announced in the Spring.
What else can you tell me about it?
This award recognizes the efforts of the entire organization and measures more than just financial performance. Winners have the exclusive use of Canada's Best Managed Companies designation and receive extensive national, regional, and local media exposure.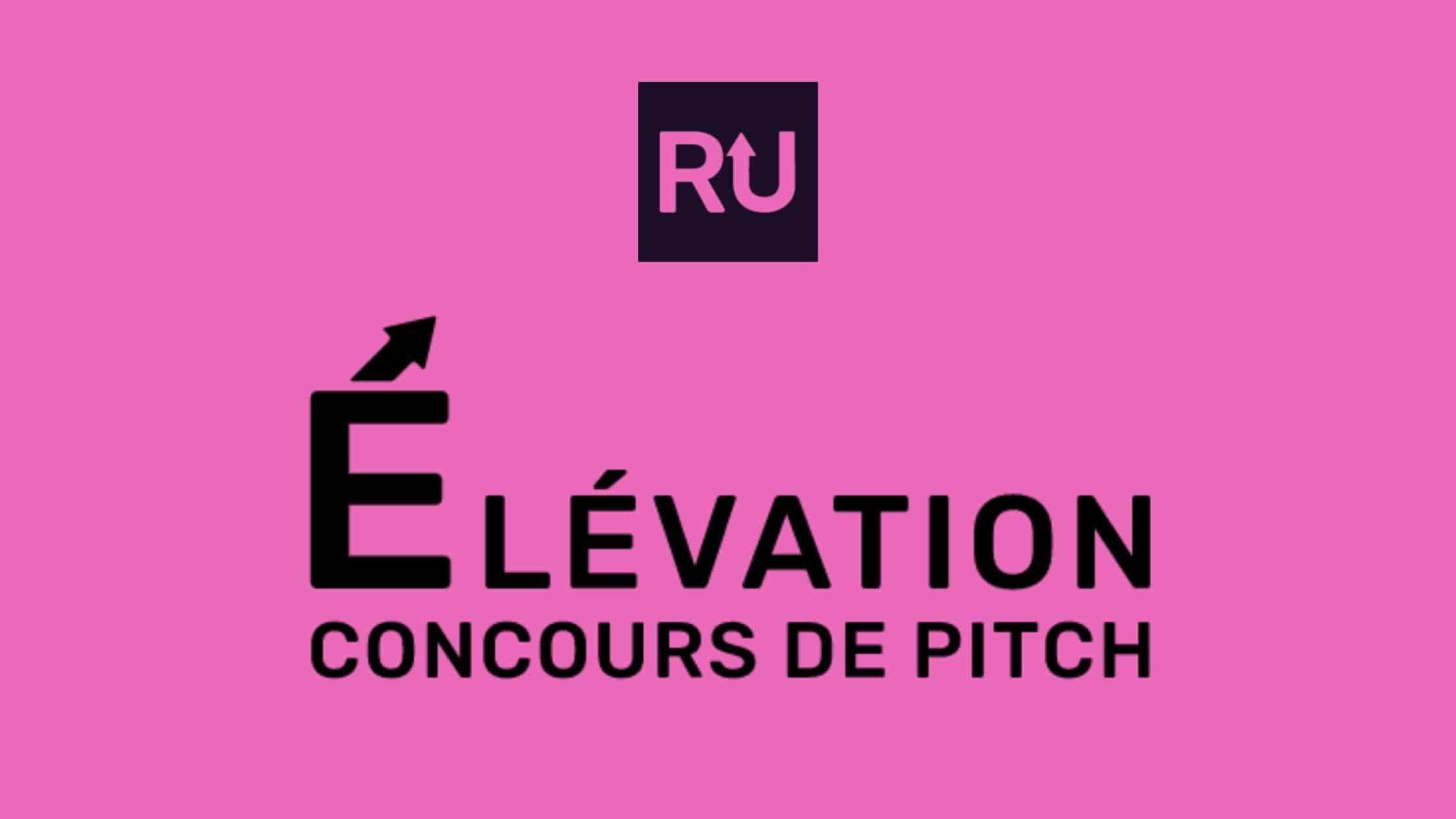 What kind of award is it?
Rise Up is a pitch opportunity for Black women entrepreneurs, at any stage of business, to shine and pitch for the chance to win thousands of dollars in financial awards and resources.
Who is it for?
The award is for Canadian residents and is presented to self-identified African, Caribbean, or Black women entrepreneurs who are founders or majority shareholders of a for-profit company.
Why should I submit an application?
With eight different categories, the Rise Up Pitch Awards offer coaching and a $10k cash prize. It even has a Youth Entrepreneur category for those between 18 and 24.
When should I apply?
Applications open in February and close in March. Stage Two begins in March, and applicants will progress through the Business Workshop Sessions. The LEAN application deadline is near mid-March. Semi-finalists are announced in late March. Live pitches and the announcement of winners are at the end of March.
What else can you tell me about it?
This program has been designed to help Black women entrepreneurs develop key skills, build their networks, and receive the support they need to succeed. Rise Up includes both financial and non-financial prizes awarded to the winners. All award winners and runners-up have the opportunity to be featured in the WEKH See It. Be It: campaign and database.
Get Help When Applying for a Québec Business Award
With so many terrific business awards available to Québec residents, choosing which one to apply for can be challenging! But we're here to help you with that.
To begin your journey, you may want to consider our Awards Research Service, where we help you choose the right award that aligns with your talents, achievements, and goals. We also offer these tips for creating a winning submission. Consider the ROI of applying for an award before you begin – it might help you to decide if the process will be a worthwhile one for you.
And when you decide to take the leap, you can avail yourself of our Awards Submission Writing service, the Elite Awards Program, which significantly increases your chances of success.
And finally, if you would like one-on-one help with your submission, book a call with Marie-Christine. An expert in the Québec and Canadian awards industry, Marie-Christine's mission is to connect with diverse communities of women and encourage them to gain the visibility they deserve, so they can shine and inspire future generations.